If you have hearing loss, your social life can be majorly impacted. In fact, according to one 2020 review, "Most multivariable-adjusted studies found that hearing loss was associated with higher risk of loneliness and social isolation." Group settings can be especially challenging for people with hearing loss, but there are ways to communicate successfully, which we review below.
Restaurants
If you're attending a dinner party or going on a dinner date at Drake's, try the following strategies: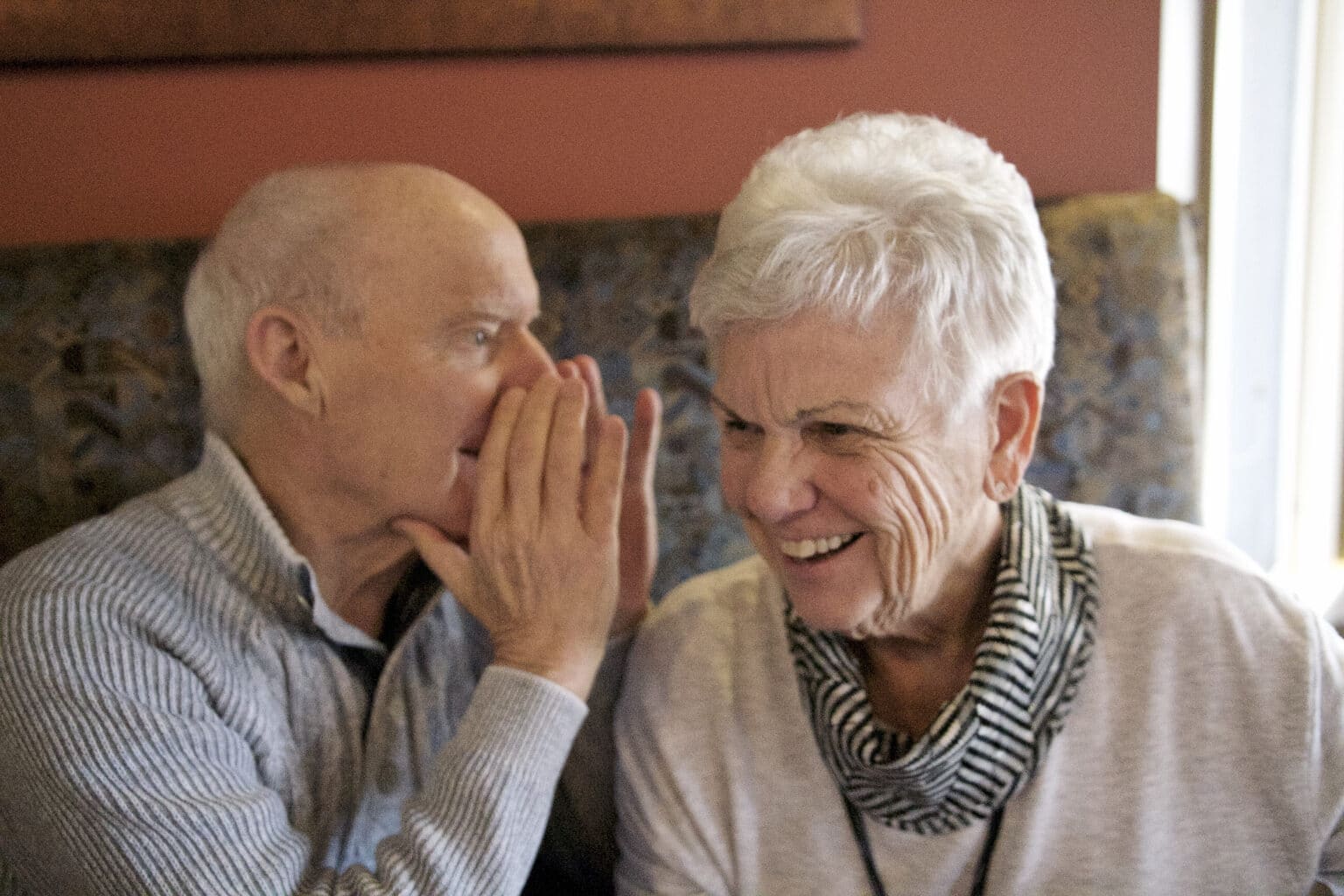 Select a restaurant with good lighting and soft surfaces.
Eat your meal during slower hours instead of during the lunch or dinner rush.
Request to be seated in a quiet corner, far from the kitchen, bathrooms and waiters' station.
Choose a seat in the middle of the table so you can see and hear everyone.
Politely request that the music be turned down.
Don't be afraid to ask the person next to you to repeat important information.
Ask people to rephrase what they said.
Family Events
If you're getting ready to go to a family event, you can try out the following tips:
Contact the host in advance to communicate about your hearing loss and listening needs.
Invite a friend or family member to stand with you and repeat information you've missed.
Move to a quiet corner of the house or yard to have conversations with relatives you haven't seen in a while.
Sit in a central seat so you can see and hear what everyone has to say.
Try to focus on just one person at a time rather than everyone at once.
Weddings
If you've been invited to a wedding, try the following tactics to hear better:
In your RSVP, communicate about your hearing loss and request any necessary accommodations, like sitting near the front so you can hear the speeches.
Bring along an assistive listening device such as a microphone that can be passed around to different people so their voices are streamed to your ears.
Download a speech-boosting app or a live captioning app.
To learn more or to schedule an appointment, call Certified Hearing Aid & Audiology Associates today.
[related-posts]