Hearing loss can occur in one or both ears. While bilateral hearing loss (both ears) is more common, unilateral hearing loss (one ear) can occur. Approximately 60,000 Americans have unilateral hearing loss. Though unilateral hearing loss may only affect one ear, it is important to seek treatment immediately.
Let's examine some signs and symptoms of unilateral hearing loss and how it is treated.
Signs and Symptoms of Unilateral Hearing Loss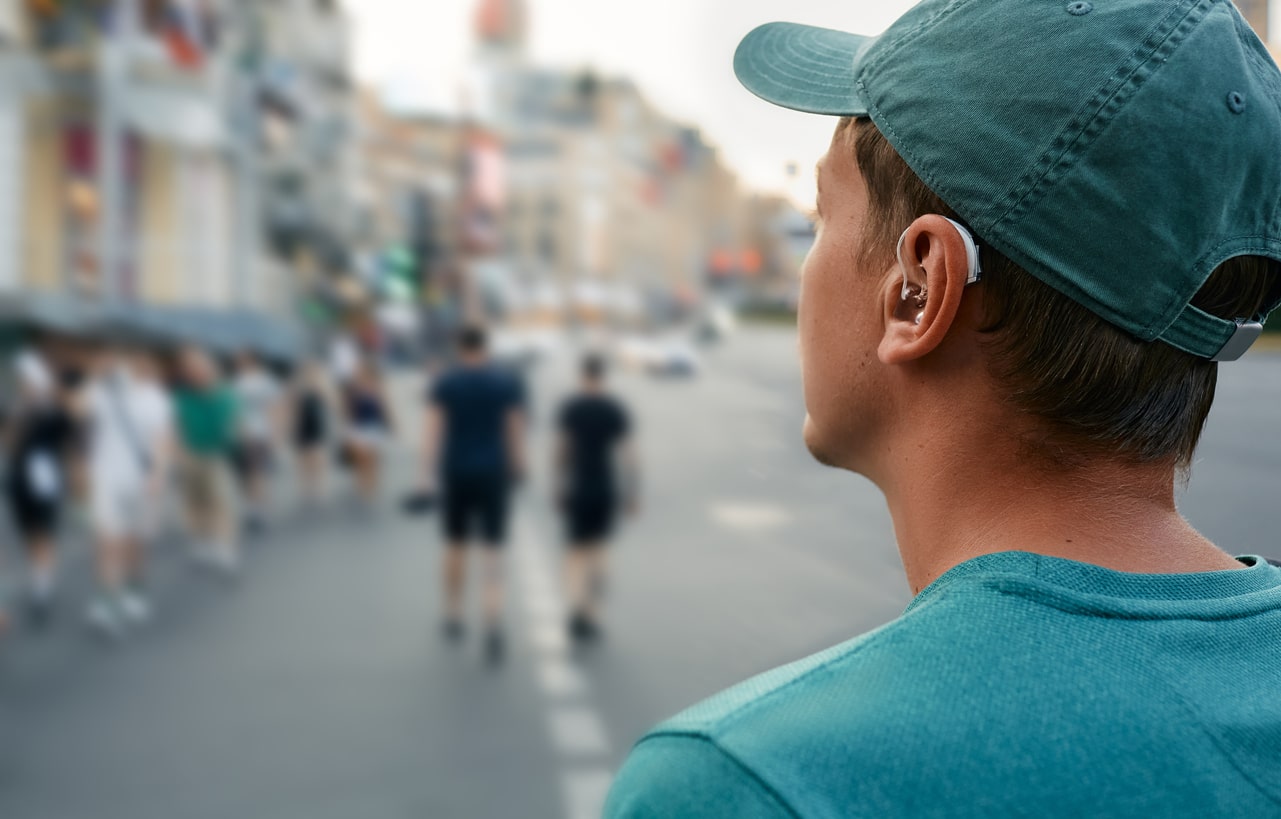 Signs and symptoms of unilateral hearing loss may include but are not limited to:
Favoring one ear over the other on the phone
Turning the head or ear to one side to hear someone better
Trouble finding the direction of sounds
Ringing in only one ear
Some of these symptoms will present in bilateral hearing loss as well. A hearing test will be able to better assess both ears' capabilities to hear certain noises.
Why Should You Manage Unilateral Hearing Loss?
While you may be able to hear well enough with only one ear, it is important to treat one-sided hearing loss.
The auditory processing in your brain functions best when it receives sound from both ears. Sound from both ears helps your brain separate important information like speech from background or ambient noise.
Managing your unilateral hearing loss can also help with sound localization. Sound localization helps your brain determine the direction of a sound's source. For example, if you're golfing at the Highland Country Club and someone yells "FORE," sound localization helps you identify the direction they are calling from, helping you avoid getting hit by an errant gold ball.
How Is Unilateral Hearing Loss Treated?
You don't have to tilt your head or make your other ear work twice as hard to understand information. One common way to manage unilateral hearing loss is with a hearing aid. For mild to moderate hearing loss, the device can amplify the volume of the sounds it receives, diminish irrelevant noise and help you identify directionality.
For questions about managing or treating your unilateral hearing loss, contact Certified Hearing Aid & Audiology Associates today to make an appointment with one of our trusted audiologists.