As October comes to a close, we want to take this last week of Audiology Awareness Month and dedicate it to learning about noise-induced hearing loss as well as the different ways you can protect your hearing health.
Quick Facts About Noise-induced Hearing Loss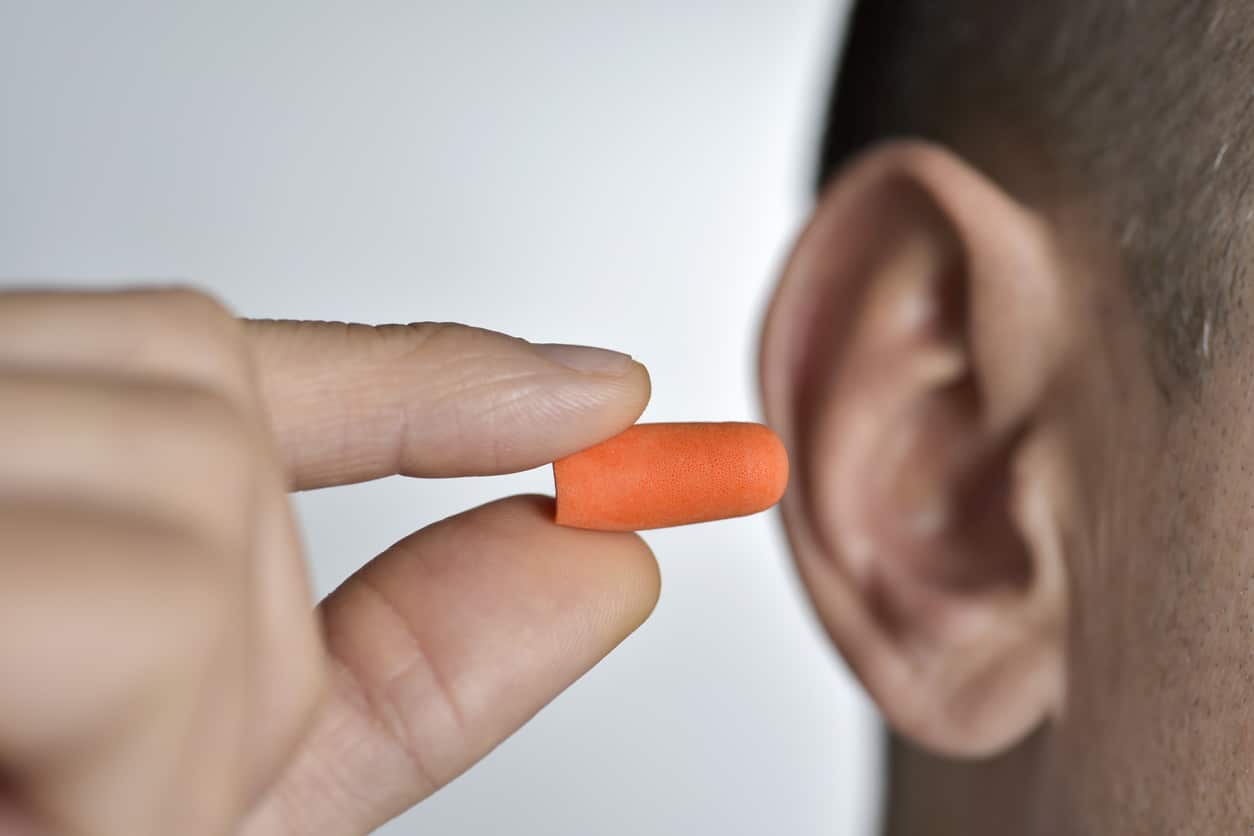 Noise-induced hearing loss occurs when noise causes damage to the hair cells of your inner ears, which play a vital role in the hearing process.
Any prolonged exposure to sound above 85 decibels (dB) can cause hearing loss. This is roughly the equivalent volume of city traffic.
The louder the sound, the less time it takes for damage to occur.
Common activities that can cause noise-induced hearing loss include hunting, riding snowmobiles or motorcycles, attending live sports events or concerts, using a leaf blower, using power tools, and listening to music too loud with headphones.
Many people are exposed to dangerous noise levels at work, such as those who work in construction, manufacturing or logging.
The Centers for Disease Control and Prevention (CDC) estimate that "12.5% of children and adolescents aged 6–19 years and 17% of adults aged 20–69 years have suffered permanent damage to their hearing from excessive exposure to noise."
Damage to the hair cells of the inner ear cannot be reversed, and any hearing loss due to that damage is permanent.
Use Hearing Protection Devices in Loud Environments
You can reduce your risk of noise-induced hearing loss by using proper hearing protection devices. Whether it's foam earplugs you can buy at Ruwe Family Pharmacy or custom earmolds made by an audiologist, the right hearing protection lets you keep your ears safe while still enjoying activities where there may be loud noise.
Other Ways To Protect Your Hearing Health
In addition to using hearing protection devices, it can be helpful to take the following steps to prioritize your hearing health:
Check the volume on your headphones. Make sure you listen to music at a reasonable volume when you're using headphones or earbuds. Many health-tracking apps even have features that measure the average volume you listen at, which can help you make sure you stay in a safe decibel range.
Be on alert for early signs of hearing loss. If you find yourself struggling to follow conversations, whether in person or on the phone or experiencing a ringing in your ears (tinnitus), make an appointment with an audiologist to get a hearing test. The earlier hearing loss is diagnosed, the more likely it is you can protect your ears from further damage.
If prescribed hearing aids, wear them. Hearing aids are the most common treatment for hearing loss. If your audiologist prescribes them, wearing your device consistently is the best thing you can do for your hearing health.
For more information or to schedule an appointment, call Certified Hearing Aid & Audiology Associates today.